Workplaces Redefined: What is a Workplace?
What is a workplace?
While private offices can promote better concentration, open spaces encourage communication and interaction. So how can their strengths be combined to provide an ideal work environment? The answer is the workplace. What is meant by the term workplace?
This alternative to traditional work space design is a way to provide your employees with a stimulating and innovative environment. The workplace is an essential place where professionals can meet and learn from one another.
The differences between work space and workplace
The "work space" has a more traditional format to refer to a designated work space.. 
It is usually located in a partitioned room where an individual workstation (with a table and a chair) is assigned to each employee of a company.
A "workplace" refers to collaborative work spaces. 
The workplace combines private offices and common spaces (meeting rooms, conference rooms, coworking spaces, etc.) shared by several companies under one roof. It places greater emphasis on communication and interaction and has established itself in recent years as a very popular working environment.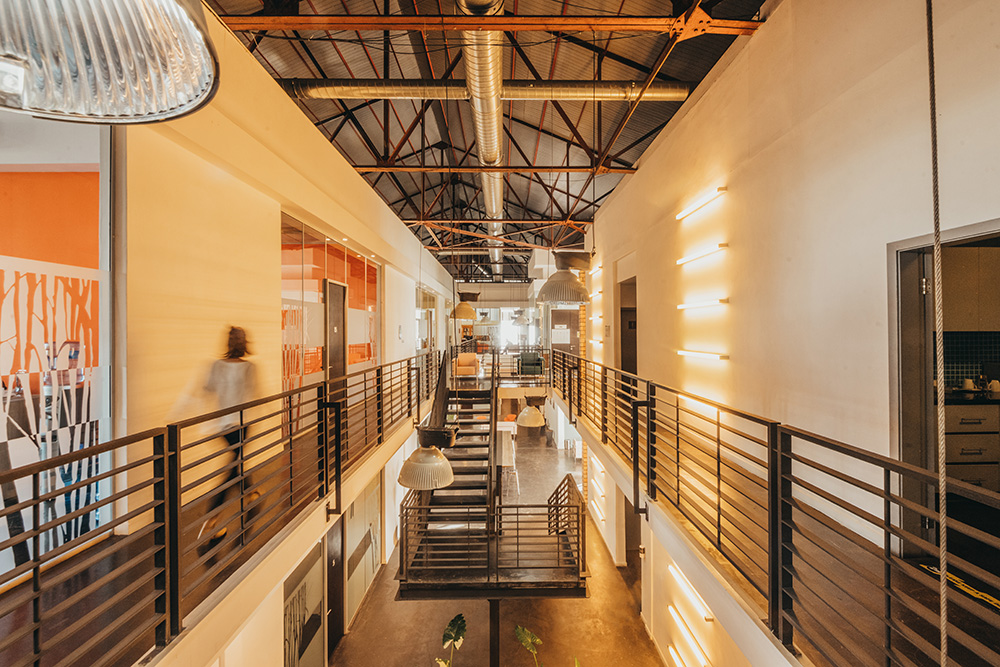 What are the advantages of being in a workplace?
If you are looking for commercial space to rent in Mauritius, workplaces are a convenient and less costly option. They offer many benefits to growing start-ups and well-established multinationals alike, including:
A work-friendly environment:

Workplaces offer greater flexibility to employees, enabling them to choose where to work (open space, coworking space or separate office). They also keep away the distractions from working from home without preventing interaction with colleagues. With such a dynamic and stimulating work environment, employees will surely enjoy working at the office.

Greater productivity:

People working in shared spaces exchange information faster, hold meetings on the fly and collaborate effectively. The result is faster decision-making, which translates into higher productivity and better work quality within the company.

A professional network

: Collaborative work spaces are places for meetings and networking. Employees can access the common areas of buildings to network with people working for other companies and even be inspired by ideas and innovations from people outside their network. A key benefit for your company!
Why choose Oficea's workplaces in Mauritius?
Oficea has workplaces in three sought-after neighbourhoods of Moka Smart City: Vivéa Business Park, Bagatelle and the city centre, Telfair. If you are working in Mauritius and are still uncertain about the location for your offices, here are some reasons to choose Oficea!
Modern and sustainable buildings
Oficea's carefully designed offices are bright, clean and modern. They focus on comfort and connectivity, with easy access to a range of services. All of Oficea's future buildings will be LEED (Leadership in Energy and Environmental Design)-certified and designed in a sustainable manner, incorporating green spaces within the premises. Fitness rooms, restaurants and convenience stores all complement Oficea's offering and add real value to your company.
Flexibility
for your workplace requirements
With a 33,000m² portfolio, Oficea gives you access to a range of modular offices tailored to your specific needs. More than 20,000m² of additional space are under development In Telfair. Oficea will certainly have no shortage of space to accommodate you!
A vibrant social life
for everyone
Oficea's workplaces in Moka regularly hold after-work events, sports classes, entertainment and cultural activities. The aim is to diversify and brighten the daily life of employees in order to achieve a better balance between productivity and relaxation.
A prime location in Moka Smart City
In recent years, Moka has established itself as a modern and dynamic city. It is therefore a strategic choice to set up workplaces at the crossroads of places of influence. Oficea's collaborative work spaces are close to central areas, transportation networks, shops and restaurants, ensuring access to everyday conveniences and optimising commuting times.
The ENL guarantee
Oficea is an ENL group subsidiary with experts to meet all your requirements. There are also maintenance teams for the upkeep of private offices, common areas and green spaces.
In addition, through the Great Place to Work® certification, the ENL group offers a pleasant and attractive work environment to its employees.
Regardless of the size of the company, workplaces are a real chance for those who want to work in an enabling (in)formal setting for the proper development of their activities. More than just office space in Mauritius, Oficea has created vibrant places to live and work! So why not take this opportunity?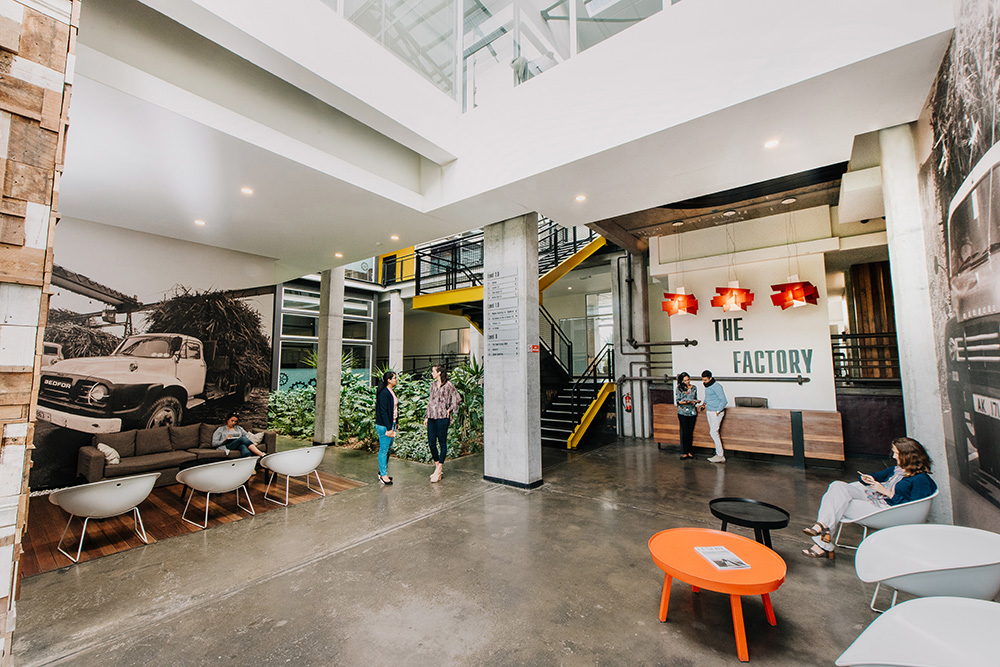 Get in touch
Looking for more information about Oficea?
We're here to help! Get in touch with us by filling out this form: