Rent Meeting Rooms and Training Rooms in Moka by Oficea
The ENL subsidiary specialised in office rental has taken another step towards the diversification of its services with the provision of fully flexible meeting venues in Moka Smart City.
Oficea now offers hourly rates for meeting room bookings in the centre of Mauritius within Vivea Business Park.
Are you looking for a special meeting venue in Mauritius to host a seminar, conference, training or corporate meeting? Oficea has just what you need at Vivéa Business Park, in the midst of Moka Smart City, to pull off the perfect event.
To book a meeting room in Moka, click here >
Oficea Meeting Rooms have been carefully designed to keep up with the changing trends in customer expectations. Businesses of all sizes can thus take this unique opportunity to turn their events into empowering experiences in a fantastic location steeped in history and nature.
First-Class Meeting Rooms for Hourly Rent in Mauritius
There is a total of seven versatile, first-class modular meeting rooms that can accommodate up to 90 people, with flexibility, comfort and connectivity remaining the key words.
 The meeting rooms are available for rent by online booking or by calling our team on +230 404 9660 or by email to [email protected] 
The different setups include pods, U-Shape, classroom, boardroom and theatre style.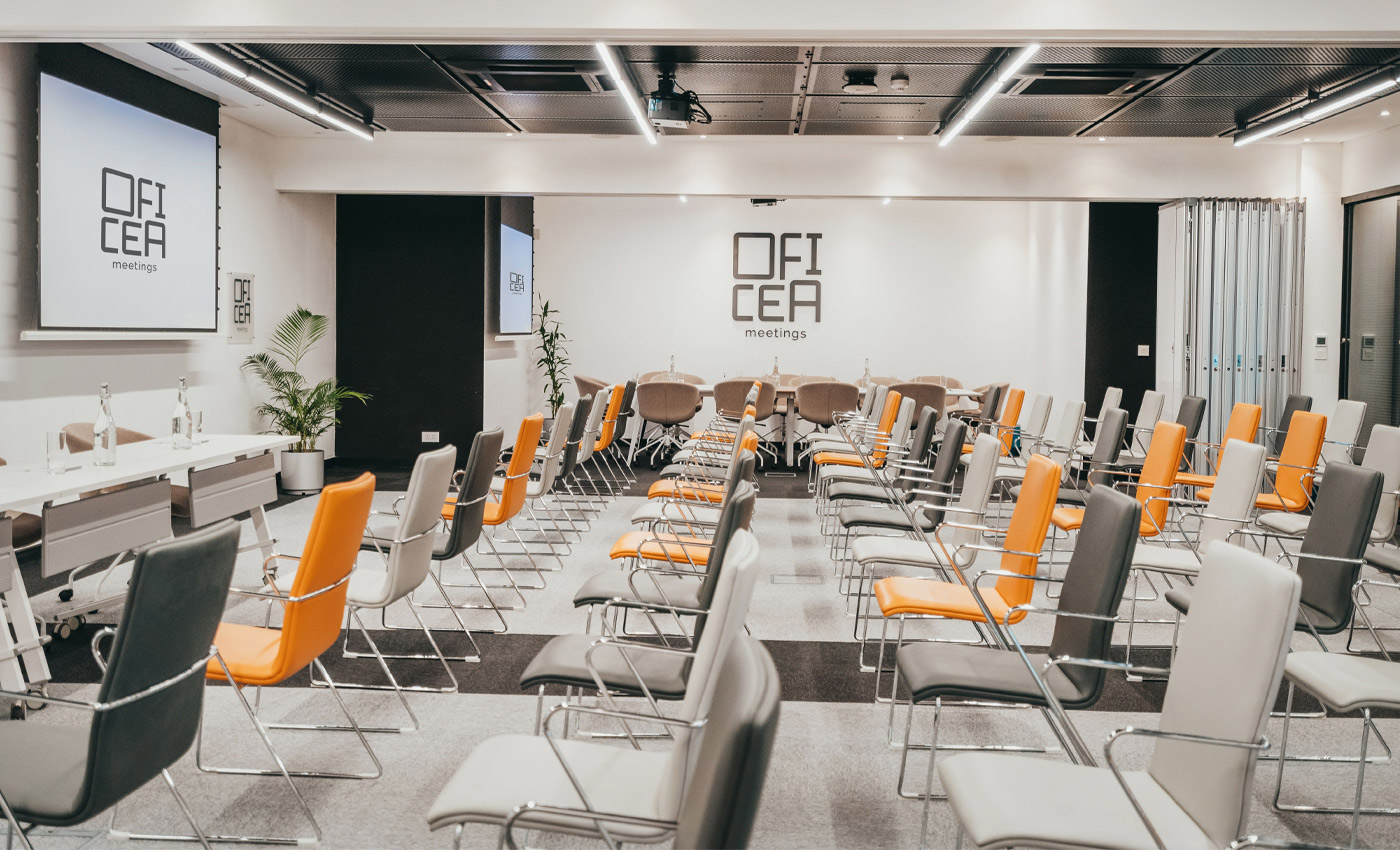 Oficea is on a continuous innovation drive in order to enhance its product and service offering. Every effort is being expended to provide you with everything you need for a successful, productive event. In a few months, a concierge service will also be available as part of unique hotel-inspired workspitality services.
Amazing Meeting Environment in Vivea Business Park
We would therefore be inclined to agree with Kristelle Luk Tong, from Alentaris. "Good location in an amazing environment. The meeting room was clean and quiet, perfect for our meeting. Everything we needed for our meeting was readily available. The staff was very friendly and helpful. We will definitely be back and will be using this service again," she says.
It is also incredibly simple to book a room. "Clients can call us or simply visit our website to access our booking form," says Oficea's Workspitality Manager, Stéphanie Ceffis.
Get in touch
Looking for more information about Oficea? We're here to help! Get in touch with us by filling out this form: