Throwback to Oficea launch at La Piazza, Vivéa Business Park
Attended by Vivéa, Telfair and Bagatelle tenants, business partners and potential investors, the guests enjoyed a delicious smorgasbord of snacks provided by Bistro Barbu as the sun set to the melodic tunes of Otoktone.
21st century workplaces
Oficea is the culmination of a decade of unique office development on prime sites within the Smart City of Moka in the business precincts of Vivéa, Bagatelle and Telfair.
CEO of ENL Property, Johan Pilot, says: "At Oficea, our marketed spaces are not meant to be mere offices, over and above, they are living spaces where the emphasis is on the comfort and fulfilment of those who work there,"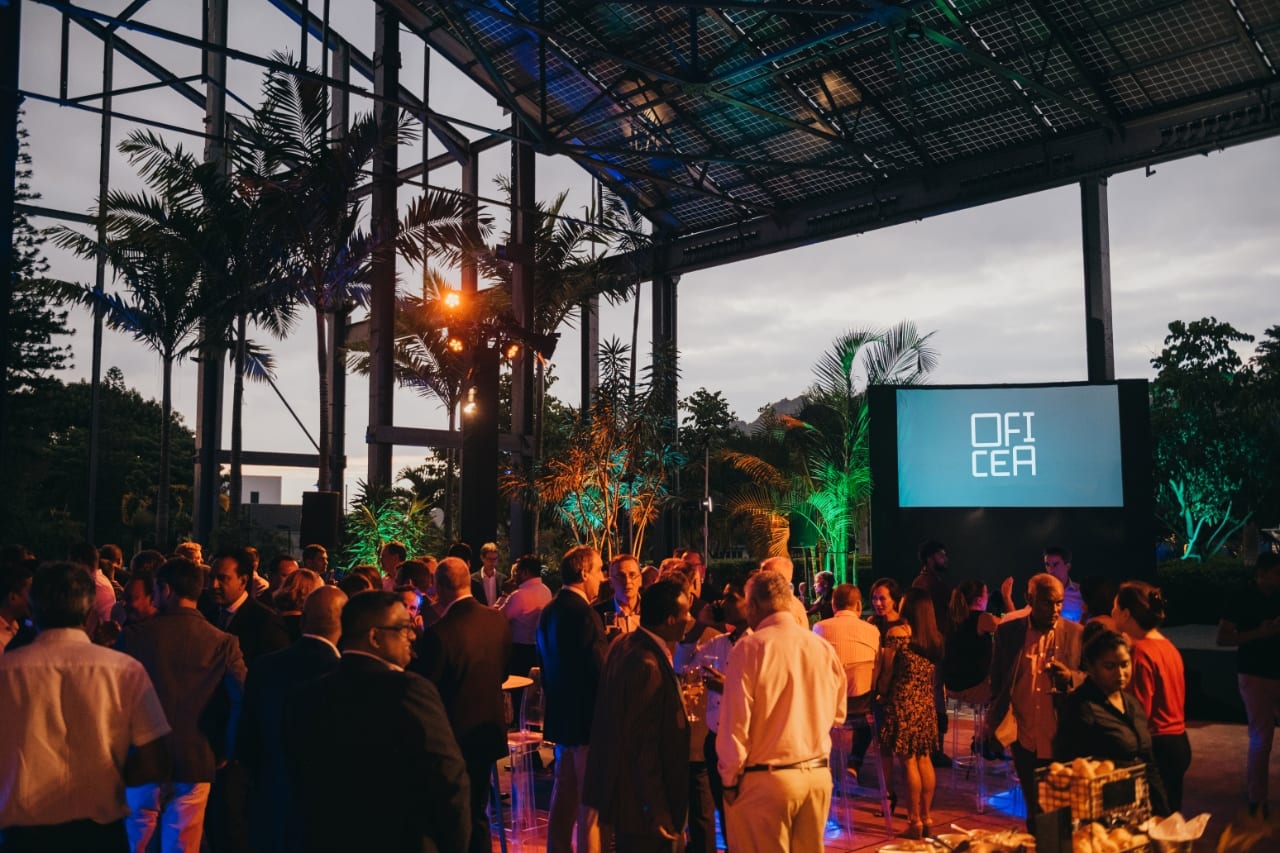 Market leaders
Oficea currently manages and markets an office portfolio of more than 30,000 m² which has been built by ENL Property over the past 10 years. These assets, worth Rs 2 billion, are located in Telfair, the future city centre of Moka, in Vivéa Business Park and in Bagatelle, which currently accommodate more than 2,000 employees daily.
"Through its products, services and expertise, Oficea positions itself as a forerunner regarding the creation, development and management of office spaces, says the CEO, adding that they are confident of doubling their market share within the next three years.
New Projects and the year ahead
For Oficea, 2020 is already shaping up to be a busy year which will see the launch of another two major projects.
The first is the construction of new office spaces in Vivéa Business Park, near Kendra shopping centre in Saint-Pierre, with the first phase comprising more than 8,000 m² of office spaces almost under way. Once completed, this project will have a leasable area of more than 17,000 m².
In July, ENL Property also plans to kick off the construction of six new buildings of 3 to 4 storeys along La Promenade in Telfair, which will represent a total area of more than 25,000 m².
This first phase will extend from the amphitheatre to the Telfair chimney and will include offices, shops, restaurants and bars managed by Oficea, as well as residential areas.
Get in touch
Looking for more information about Oficea?
We're here to help! Get in touch with us by filling out this form: