Renting an office in Mauritius as a foreigner: What do I need to know?
Foreign nationals can rent offices in Mauritius | Oficea

If you're a foreign investor thinking about relocating or setting up your business in Mauritius, there are a few things to keep in mind. Foreign nationals can rent an office space in Mauritius. The most essential one is to find a suitable location; size, services and costs also matter.  
There is plenty of space available for rent across the island, including Oficea's Grade A offices in Moka Smart City. It is always advisable to weigh up the pros and cons before deciding on the best place for your office. You should consider the cost of rent to find a good match for your budget. Proximity to major roads and other transportation facilities, employees' commuting time and fees and access to facilities and services such as banks, post offices, restaurants and so on are also important for convenience and saving time. 
Steps to create a company in Mauritius: Registration and Incorporation
There are no particular restrictions for foreigners (non-residents of Mauritius) looking to rent an office in Mauritius for the purpose of setting up a company and the legal processes are fairly simple.  
In order to be eligible to work in Mauritius, foreigners must apply for an Occupation Permit as Investor, Professional or Self Employed s with the Economic Development Board. They may choose to structure their company as limited by shares, by guarantee or both. The setting up process involves the following steps: 
Register the company name with the Registrar of Companies (a unique name may be reserved for the business). A Business Registration Number and a Certificate of Incorporation will then be issued. The Registrar of Companies will automatically inform the Mauritius Revenue Authority, the local authorities and the Ministry of Social Security of the company's incorporation.

The Registrar of Companies will also inform the relevant agencies (Police, Fire Services, Ministry of Health, Ministry of Environment, etc.) about the registration of the new company and the expected date of commencement of business for an inspection, if necessary.

A company stamp is required.

All licence fees must be paid to the local authorities.

The business must also be registered with the Ministry of Social Security. 
Developers like Oficea provide high-end, environment-friendly workplaces which promote the well-being of employees. The ENL group subsidiary has a unique 30,000m² portfolio of Grade A buildings in the stunning setting of Moka Smart City. 
Below are some useful information when renting an office in Mauritius:
It is advised to rent through a licensed agency governed by the Real Estate Agent Authority. 
Legal persons (company, société, partnership and foundation) are required by Anti Money Laundering, Combating Financing of Terrorism and Counter Proliferation guidelines to provide the following information: national identity card, utility bill dated less than 3 months, passport or birth certificate and Business Registration Number. Politically Exposed Persons may have to submit additional documents. 
Agency conditions and fees usually apply.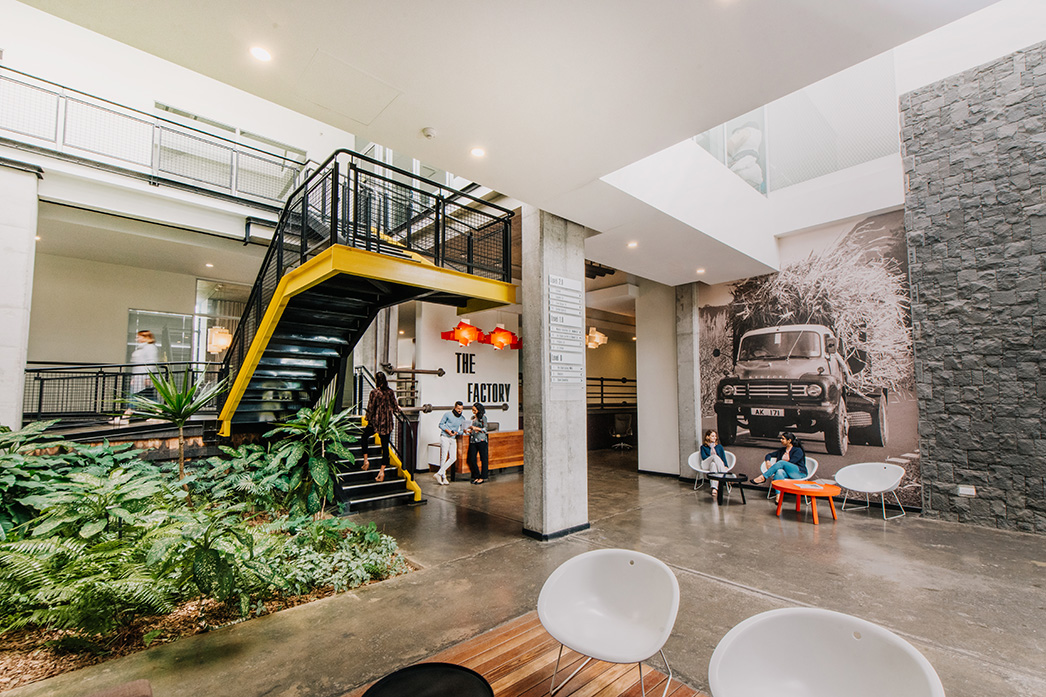 Non-residents can even buy offices in Mauritius
If you are a foreign national who has planned to set up business in Mauritius, you may be asking yourself whether to buy an office or search for an office space to rent. Foreigners have no issues buying office space, which has its own benefits and can actually be a sensible decision. The property market in Mauritius is also very well organised to protect the property rights of foreign investors. 
The Smart City Scheme was introduced in 2015 and gives them the opportunity to purchase and gain full ownership of an office. It is designed especially for investors looking for long-term developments to diversify and grow their assets. 
Buying an office ensures enjoyment of capital appreciation, deduction of costs for maintenance and taxes as well as the possibility to let the space and earn rental income, among others. Ultimately, deciding whether to buy or lease office space will depend on your goals. 
Why rent an office in a Smart City in Mauritius
From security through energy management and process automation, smart cities like Moka are improving office dynamics in various ways. You can leverage their high-tech resources to communicate and share information more effectively. 
Here are some insights on why renting office space in a smart city is a good choice: 
Smart cities enjoy more advanced infrastructure, including the way buildings are constructed, the materials used and urban space planning. 

They make use of modern-day technologies such as IoT, Wi-Fi, big data and more. 

They offer a wider selection of offices to choose from and better parking facilities. 
These urban hubs provide a superior quality of personal and professional life as well as cost effectiveness and energy savings. 

They transform the way office spaces are used for meetings, IT processes, facilitation and service delivery. 
You can also be sure that relocating your business to a smart city will boost your image.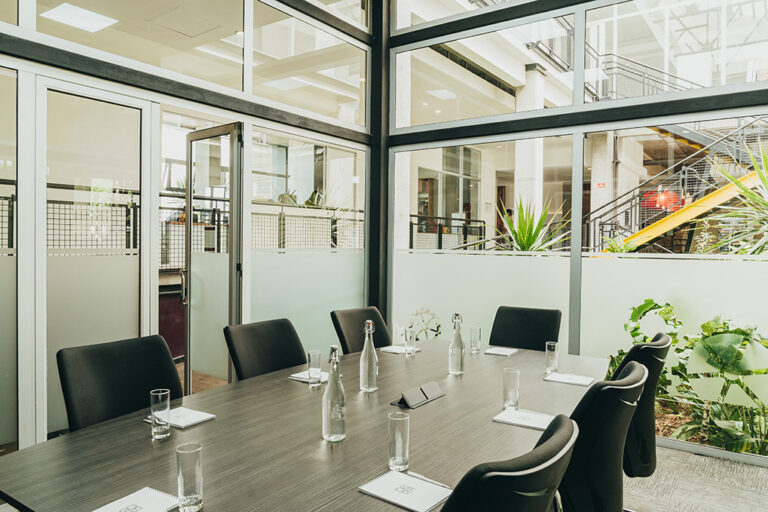 Rental of property to foreigners: What do I need to know?
 Property rental in Mauritius is covered by Articles 1721 to 1762 of the Civil Code. There are a number of aspects to consider when signing a rental agreement. Make sure therefore that you are aware of your rights and obligations as a tenant. 
First and foremost, the property must be well maintained and in good condition. The lease agreement must also clearly contain the details of the landlord and tenant, a description of the property, the rental amount as well as the period and specific conditions of lease. 
Moreover, the property must be used only as specified in the agreement. Maintenance work is at tenants' expense and they must hand it back in its original condition on completion of the lease. The property owners generally ask for a security or damage deposit and there is a 3 months' notice for termination of the lease agreement.
Get in touch
Looking for more information about Oficea? We're here to help! Get in touch with us by filling out this form: