Oficea steps up its workspitality game
The shift in mindset and working habits has gathered momentum since last year, especially with the COVID-19 pandemic. Workers not only want more hybrid work arrangements, they are also keener for a more fulfilling work-life balance.
With a portfolio comprising Grade A office and meeting space around Moka Smart City, Oficea has found the recipe to better satisfy workers' requirements in the convergence of hospitality and workplace. Workspitality – the term used to define the crossover of the workspace and hotel-like services – has become part of the new normal and it is along these lines that the ENL subsidiary specialised in office rental has been continuously rethinking the value proposition of its offering.
An expanded range of services
Since 2020, a team of dedicated professionals including the Workspitality Manager, Stephanie Ceffis and the Community Associate, Estelle Rey has been crafting unique workspitality experiences. Oficea has a continuously expanding range of services, events and activities focused on the tenant experience and what they truly want. The ultimate aim is to provide quality spaces for interaction while cultivating a great community vibe.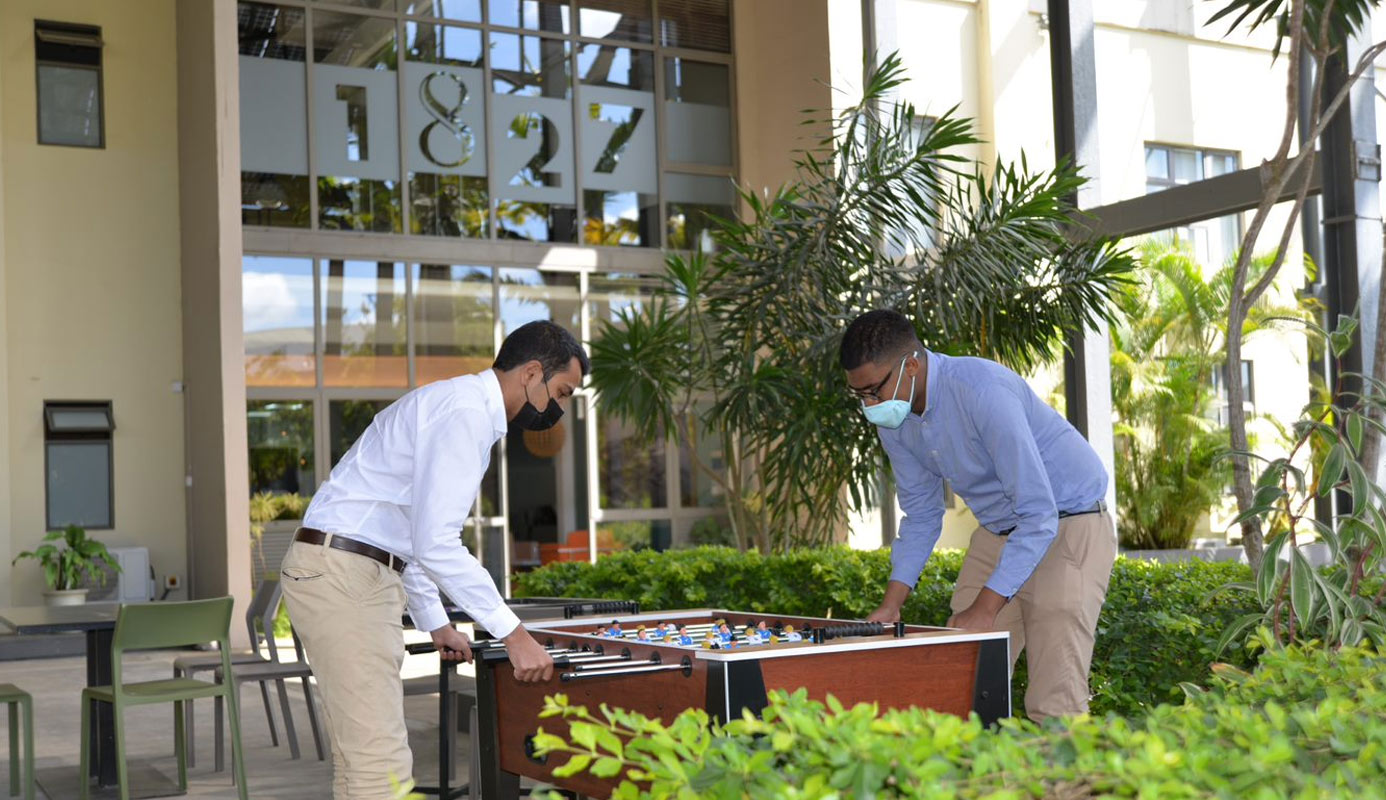 At Vivéa Business Park, tenants have access to La Piazza – a 3,300m² space with a covered area of 750m² – at a 15% discount for their events. The place can also be rented to outsiders and hosts events on a regular basis, like the launch of the rising local pop artist, Annega's latest album, afterwork parties, tenant breakfasts, artists' exhibitions, Christmas markets, food markets, etc. A variety of games are also available, such as table football, carrom and a pétanque court.
Preferential tenant rates
Other benefits include: a 20% tenant discount on the joining fee and monthly payments, with access to all activities at Synergy Sport & Wellness Institute; foot golf and disc golf at Bagatelle (complimentary for Bagatelle Office Park tenants and at half-price for Telfair and Vivéa Business Park tenants); a diverse F&B offering; and privileged access to Moka Rangers Sports Club.
These workspitality benefits are an added bonus to the coworking facilities and meeting spaces – available at preferential tenant rates of -15% – that can accommodate various needs at The Pod, The Factory and 1827 within Vivéa Business Park. Oficea coworking provides tenants with a number of advantages, such as having a prestigious business address in a key location close to vibrant shopping and entertainment destinations in the very heart of Mauritius.

New coworking spot coming soon
The high-end coworking facilities available in the unique verdant setting of Vivéa Business Park are fantastic places where solopreneurs, freelancers or start-ups will relish the convenience and joy of popping in to a place that blends rich history with contemporary architecture anytime they need to get their work done. These bright, multifunctional spaces feature a variety of modern facilities including lounge settings, traditional desks and standing height tables to choose from.
Additionally, a new bigger coworking spot is coming up soon at Vivéa Business Park.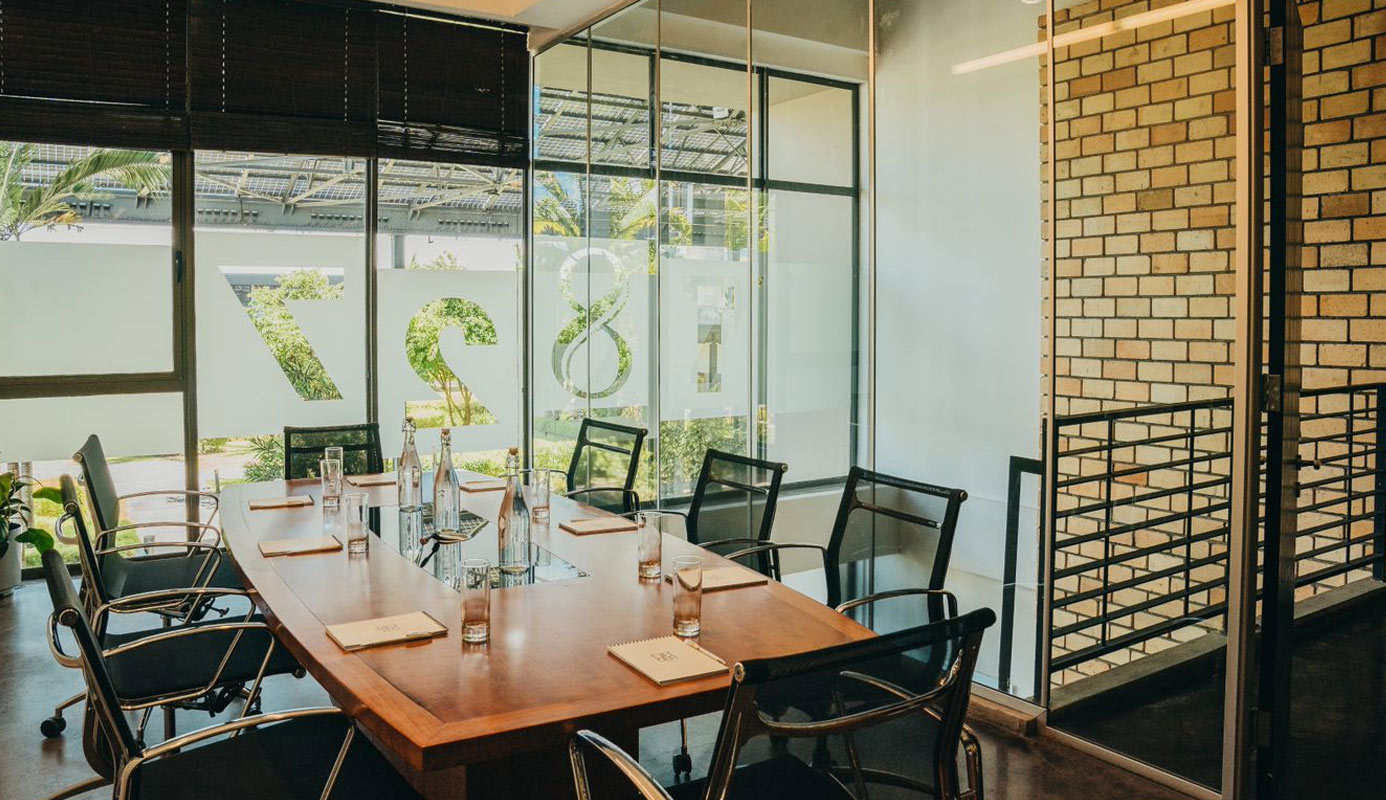 Full range of meeting facilities
Apart from creating comfortable, safe and functional spaces to work, with access to a variety of services, Oficea meetings provides tenants and the business community at large with a full range of versatile, first-class modular space for up to 90 guests. Its meeting rooms can be customised for board meetings, presentations, conferences, training sessions, product launches and more.
For Oficea, being at the office isn't just about the space provided for people to work but also, and more importantly, what they can do while they are there.
Get in touch
Looking for more information about Oficea? We're here to help! Get in touch with us by filling out this form: