Oficea celebrates first year of operation
Oficea is celebrating its first anniversary on Friday 29 January 2021. This milestone provides an opportunity to reflect with ENL Property's CEO, Johan Pilot, on a year that has had its fair share of achievements and initiatives despite the challenges posed by COVID-19.
What are your thoughts on this first year in business?
I believe that we are firmly on track to achieve our initial mission of redefining workplaces in Mauritius. As I stressed at the launch of Oficea, we draw on our expertise in developing high-end office buildings and managing 30,000m² of Grade A space ideally located in the heart of the island to create living spaces that focus on the comfort and fulfilment of those who work there.
This first anniversary is an opportunity to declare our pride as a brand with an attractive portfolio of high-yielding assets. Office property in Moka Smart City is a sound investment. We have gradually established ourselves as a leading player in this niche and despite a difficult period due to COVID-19, we have managed to extend the existing lease for 1,515m² of office space and rent a further 1,250m² to new tenants.
What are your current major projects?
Our main project is Les Fascines at Vivéa Business Park, where construction commenced in mid-August last year. Everything is on track, with completion slated for November 2021. This new building will offer 8,685m² of rental space, with modular office space available from 75m². The development of Telfair, the future centre of the smart city, is also well underway and work will start later this year. More than 20,000m² of office will be developed there by 2023.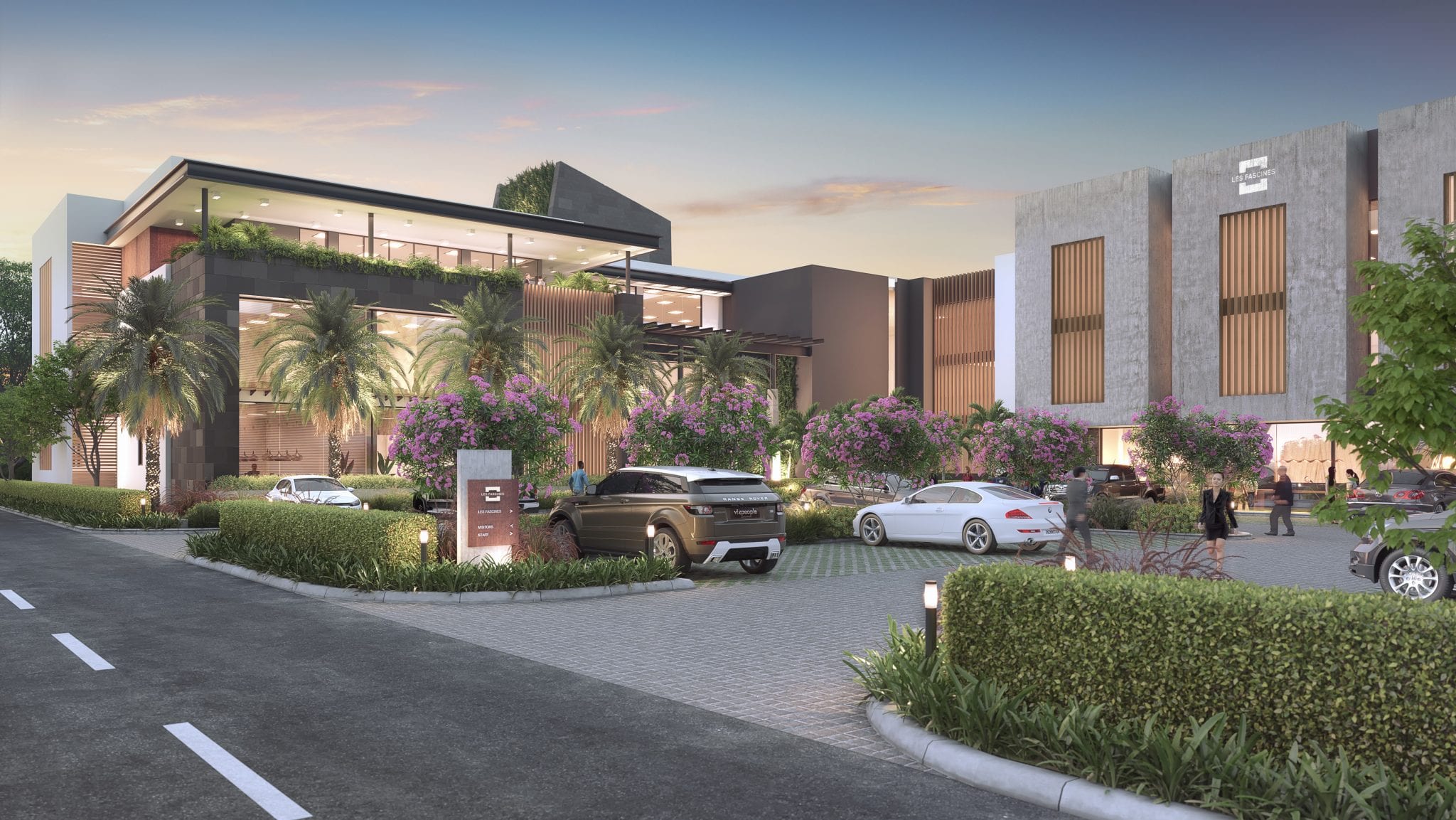 How does Oficea fit into the development of Moka Smart City?
Our vision fits perfectly with the smart city's philosophy. Oficea is working with Moka, which is LEED-ND certified, in developing architectural guidelines. In addition, we have demonstrated our commitment to energy management through securing the ISO 50001 standard for ENL House, which is the first building in Mauritius to obtain this certification. Our green office buildings are also designed to achieve LEED certification, which ensures compliance with the most stringent environmental standards. We enable inspiring work experiences for our tenants, investors and partners with a sustainable approach.
How is the current health and economic situation going to hinder future operations?
The global economy as a whole is going through a difficult phase with COVID-19. However, we continue to closely monitor the underlying trends in commercial property to leverage the right drivers. Despite the profound changes brought about in the wake of the pandemic, including a massive shift to work from home, nothing can replace office life, which remains at the core of present and future work organisation.
What are those trends on which you are working?
The future of office design is hybrid and Oficea is gearing up to meet this changing demand. In line with new workplace trends, we have embraced workspitality, a concept that combines hospitality with a plurality of services to meet the various demands of the workplace.
Oficea leverages values that promote the well-being of every individual; we cater to our community through the development of our workspitality services and contribute to maintaining a caring and friendly spirit, providing approachable, interactive and carefully curated workspaces. We offer even more services to really meet the expectations of companies, allowing them to live a truly different professional experience.
How is it different?
For instance, we have taken over management of the Turbine's co-working platform at Vivéa Business Park. The rent is affordable, with high-quality infrastructure including easy accessibility in a central location, workspaces that have been specially designed for those who cannot afford to rent space in a traditional office building, and the perfect setting for interaction, collaboration and innovation. Meeting rooms are also available for rent at The Pod.
Oficea additionally provides comprehensive interior office fit-out services to help businesses get the most from their space. In recent months, we have also introduced Building Information Modelling on a pilot basis. This data modelling tool is revolutionising building and infrastructure design, construction and operation.
After a very promising first year, we are continuing our diversification strategy to cater to the ever-changing needs of businesses.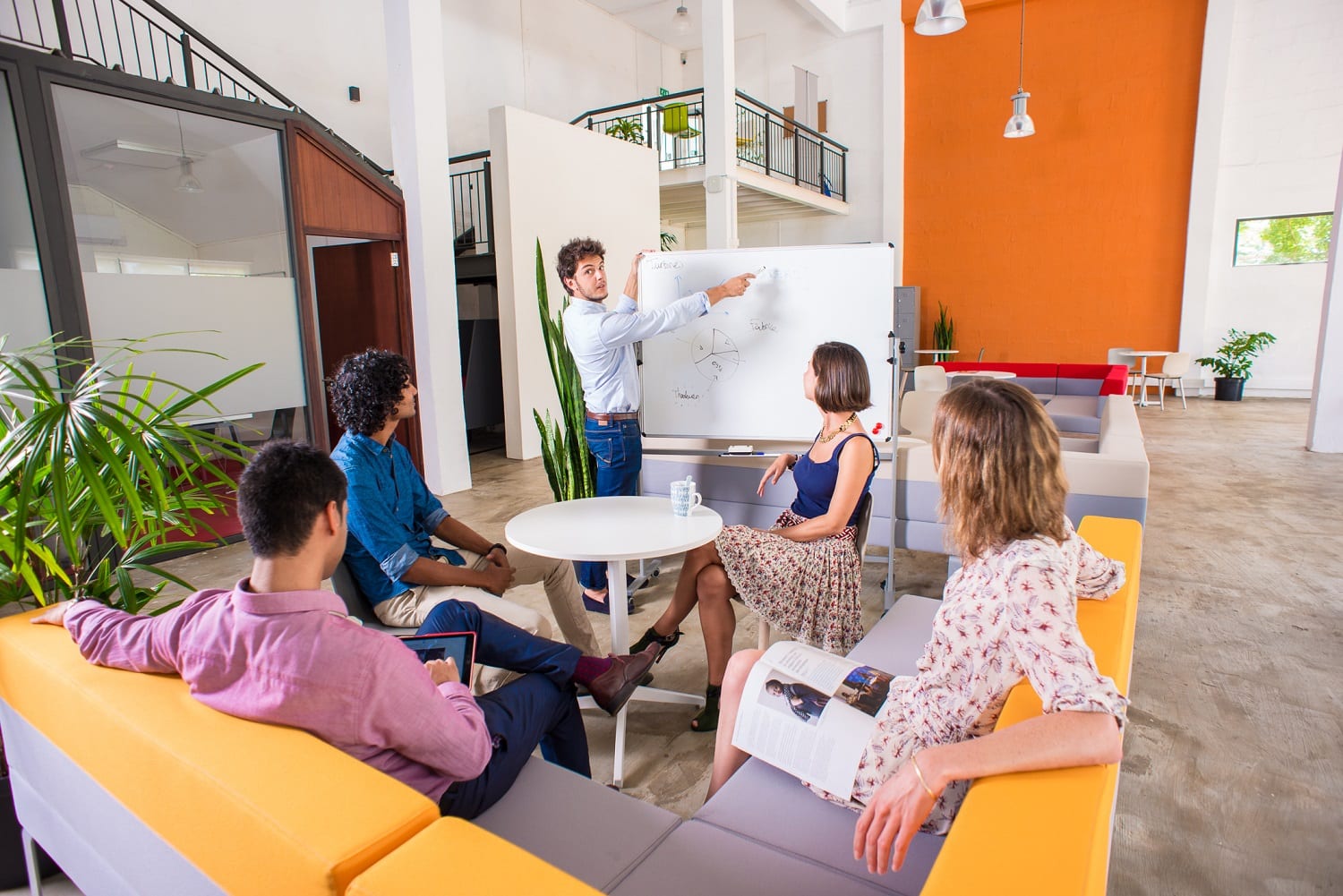 Get in touch
Looking for more information about Oficea? We're here to help! Get in touch with us by filling out this form: