The Echo, a unique opportunity to own office space in Telfair
The development of The Echo by Oficea will help boost the development of Telfair. It makes for a unique investment for companies looking to purchase their own offices.
This 5,289 m² development has it all, including a prime location in Telfair, an area that is set to become an urban landmark of Moka. This five-storey building with flexible office space is an exclusive and rare opportunity.
Buyers will also have access to a number of advantages, including the benefits of off-plan buying (Vente en l'État Futur d'Achèvement – VEFA) with scheduled payments as work progresses.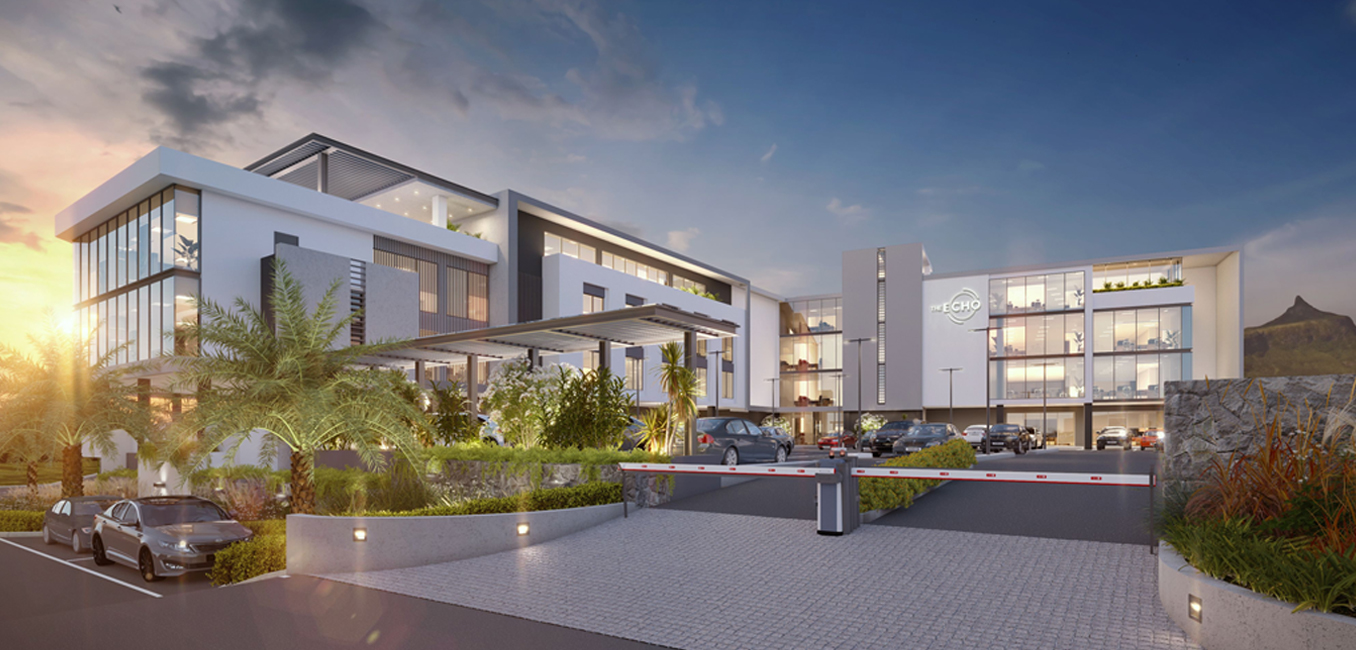 A modern piece of architecture
"The Echo is a modern piece of architecture with large windows that let in copious amounts of natural light. This building with retail space on the ground floor enjoys an excellent location close to the Promenade, a beautiful pedestrian avenue. In addition to upcoming shops and offices, there is also a selection of restaurants and other amenities in the immediate vicinity," says Oficea's Development Manager, Alvin Harry.
Strategically located in the dynamic environment of Telfair, in the heart of Moka Smart City, The Echo provides high-quality spaces for sale in a centrally accessible area. This latest development by Oficea is positioned between the country's two motorways, a 5-minute drive from the business and commercial hubs of Ebene and Bagatelle.
Telfair, a prime location in the heart of Moka Smart City
Telfair is within walking distance of all everyday services and conveniences and is a prime location for setting up a business or maximising the return on property investment. It is imbued with the spirit of sustainable development in a LEED for Neighbourhood Development (LEED ND) certified area. The neighbourhood offers a harmonious mix of offices, shops, residences, restaurants, as well as space for public, cultural and sports gatherings. It also has a lively and bustling pedestrian area.
The future city centre is gradually taking shape with recent developments like an open-air amphitheatre, a new access to the A7 road, the Promenade and new plots of land. Other developments in the area include the opening of the Moka Showroom, a student residence on the Charles Telfair Campus, new tenants such as Bowmans and Comforth, and the international fast food chain, McDonald's.
Get in touch
Looking for more information about Oficea? We're here to help! Get in touch with us by filling out this form: