Les Fascines: The workplace of tomorrow at Vivéa Business Park
Oficea has broken ground on Les Fascines, a new office complex in the heart of Moka Smart City. Earth works at Les Fascines are currently underway and scheduled for completion in end July, while construction will begin in mid-August. The office development is slated for completion in November 2021. Strategically located in Vivéa Business Park, a five-minute walk from Kendra Shopping Centre, Les Fascines is ideal for those in search of premium facilities in close proximity to transport links, shops, banks and a wide range of other amenities.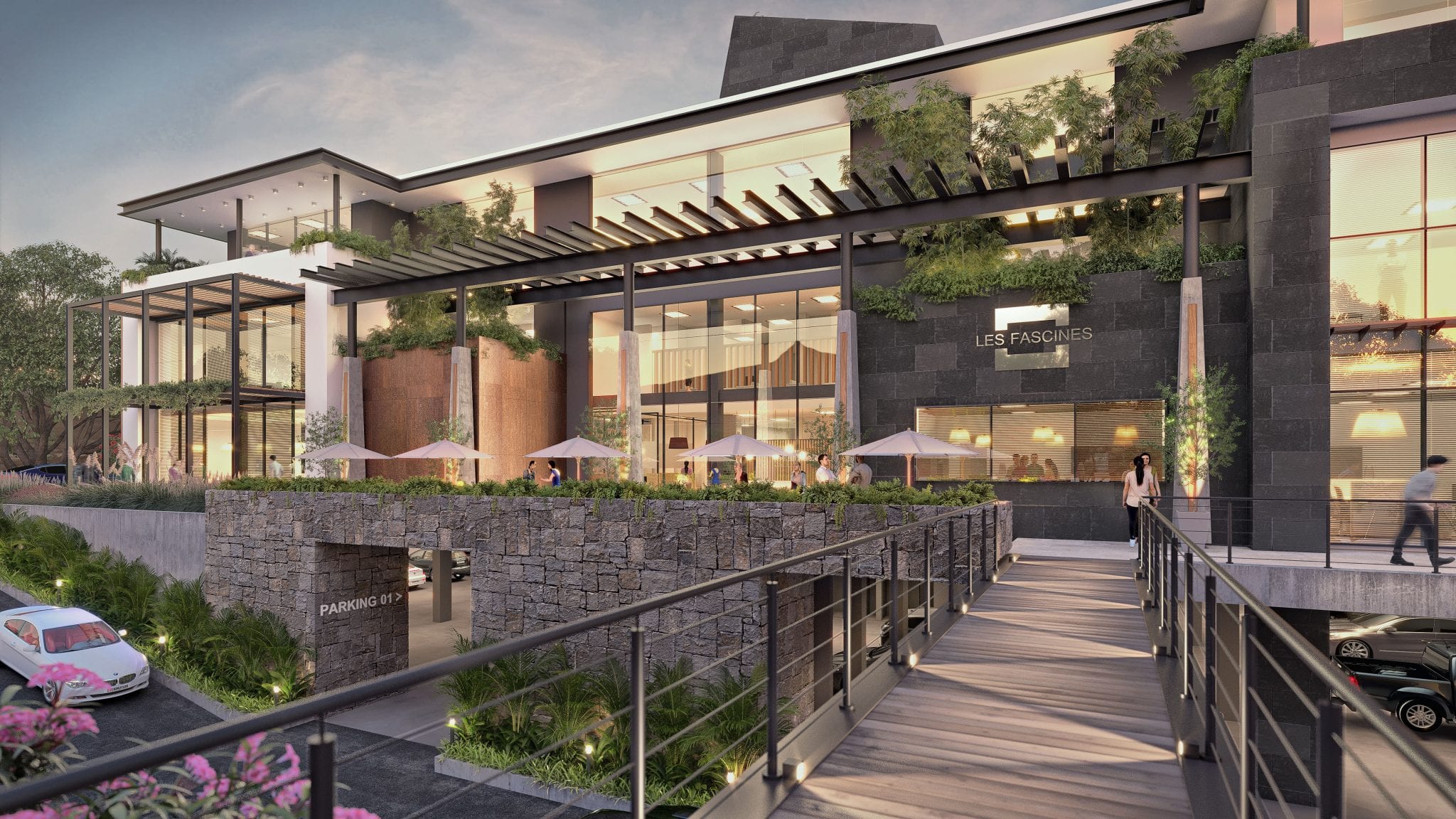 With a total surface area of 8,612 m², Les Fascines will consist of two state of the art office buildings offering flexible, modular office space for rent. Starting from 75m², these spaces provide a convenient, cost-efficient solution for growing businesses, whether they are well-established or just starting up. These are the workplaces of the future: their design takes into account businesses' technological needs and the trend toward remote working and video conferencing, while also accommodating post-Covid-19 health and safety standards. The buildings' modern architectural style and large windows also provide abundant natural light and overlook the extensive green spaces of Vivéa Business Park. Optional indoor-outdoor workspaces will maximise employee wellbeing and invite the landscape in.
For extra comfort and convenience, a coffee shop will be located on the ground floor, perfect for breakfast, lunch, or a take-away meal. Les Fascines also offers generous amounts of parking space, with 235 parking bays available, equivalent to 3.5 parking spaces per 100 m² of office space. Of these, 22 are located at ground level while 213 located in a basement parking area.
Les Fascines will also be LEED (Leadership in Energy and Environmental Design) certified. An internationally recognised, independent green building accreditation, LEED ratings ensure that buildings are designed and built to protect the environment and human health. The certification takes a wide range of issues into account, including a development's location, the availability of transportation, water savings and energy efficiency for instance. Les Fascines' design therefore optimises energy consumption while limiting carbon emissions, and also includes features such as:
Showers in each building
Bicycle parking
A charging point for electric vehicles
A backup generator
Lifts
Natural ventilation
The development's location in the luxuriant setting of Vivéa Business Park is undeniably a plus. Arguably Mauritius' most prestigious business complex, Vivéa Business Park marries high-end modern office buildings with carefully preserved historic structures and beautifully landscaped green spaces that promote employee wellbeing. It is home to 63 companies from a wide range of industries, including major groups such as ENL and Alteo, and some 1500 employees.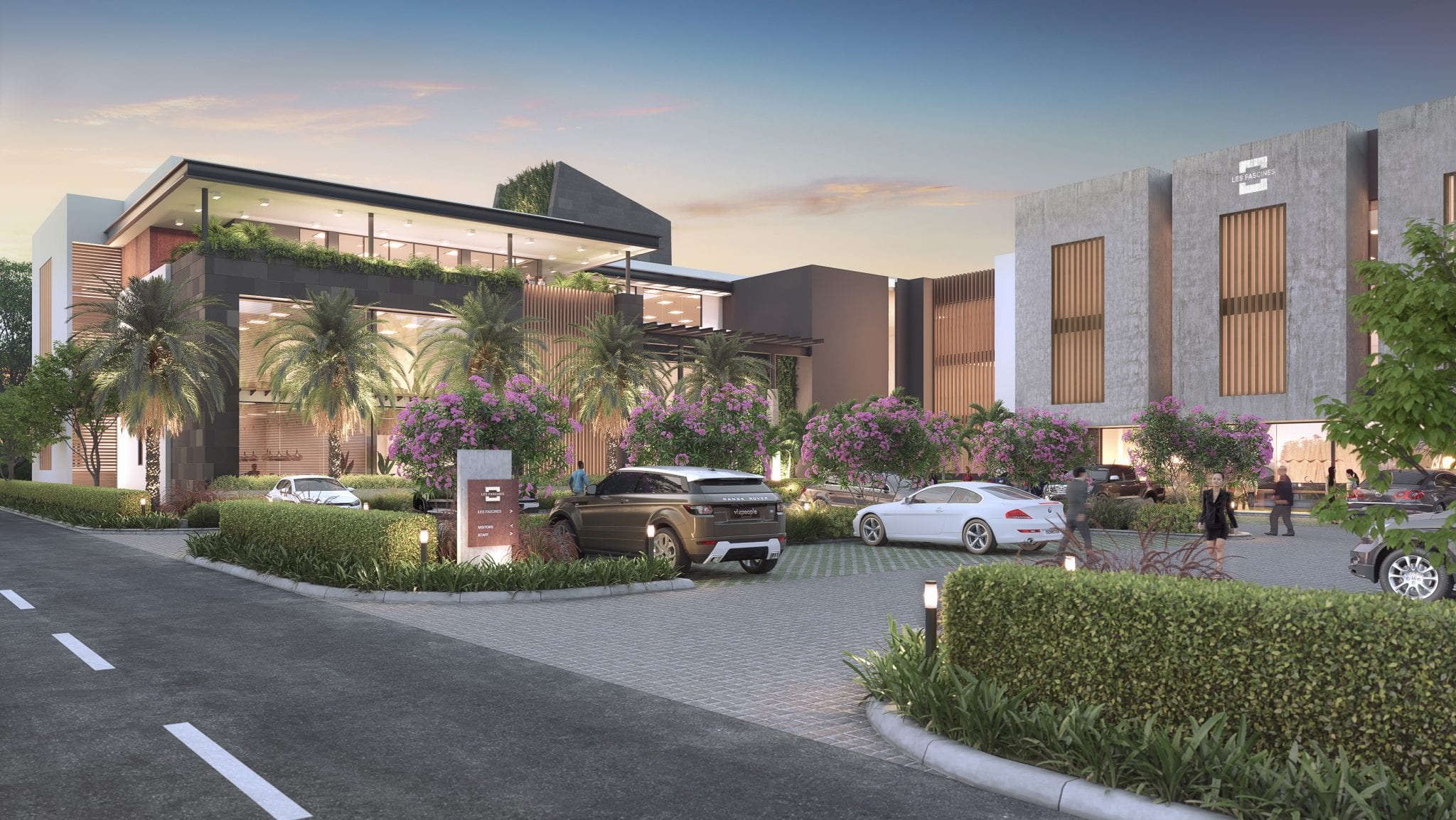 The business park is ideally located in the heart of the island and is easily accessible from the M1 and M3 motorways and via public transport. Amenities include generous amounts of parking, high-speed fibre optic Internet and underground telephone and electricity cabling, and an on-site nursery providing extended-hours childcare. Shops, schools and banks are located nearby.
Oficea is now taking reservations – get in touch for more information
Get in touch
Looking for more information about Oficea?
We're here to help! Get in touch with us by filling out this form: