Oficea promotes recycling within its portfolio
Every year, 15 billion batteries are manufactured globally and an estimated 20 billion one-cup coffee pods are consumed. There are also over 14 billion light bulbs in the world and in 2018 alone, out of the 50 million tonnes of e-waste, 3 million tonnes consisted of small IT gadgets. Those are alarming figures, especially considering that the world only has until 2030 to cap global warming at 1.5°C to avoid catastrophic climate change impacts.
Now more than ever, it is a matter of walking the talk when it comes to caring for the environment. Oficea is aware that every small act counts and has come up with the idea of placing waste sorting containers in the common areas of all its office buildings at Bagatelle Office Park, Telfair and Vivéa Business Park.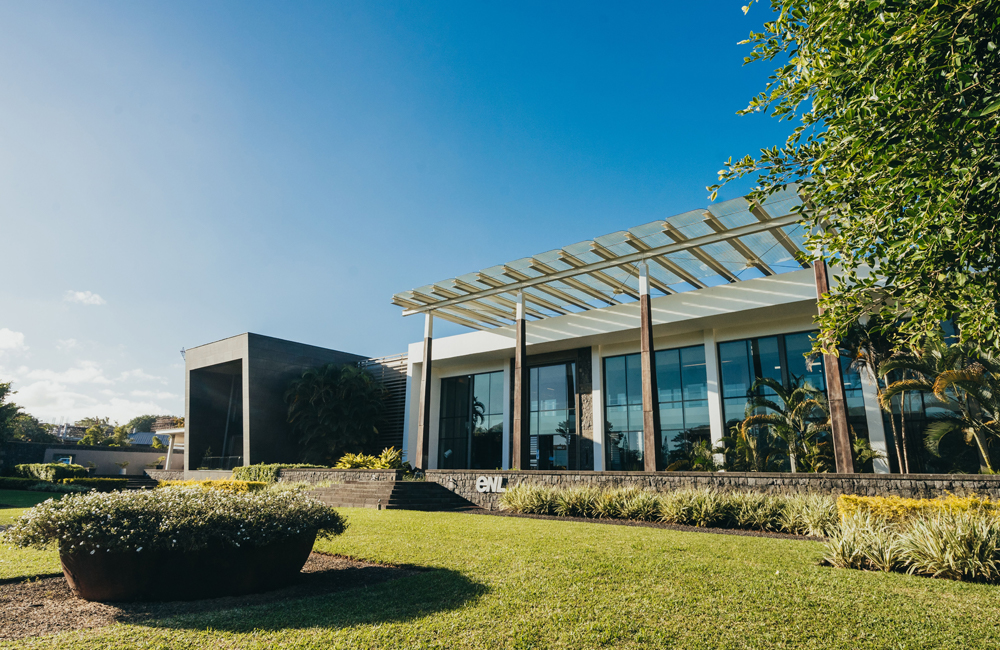 Responsible environmental practices
There is a container for each category of waste from batteries to small IT items, which can contain harmful substances that may be detrimental to human health and the environment if they are not properly stored or disposed of. The design is both sleek and functional for easy sorting. "We are providing these containers to promote responsible environmental practices that are consistent with our business ethos and raise the involvement of our tenants in waste sorting actions," says Stéphanie Ceffis, Workspitality Manager at Oficea.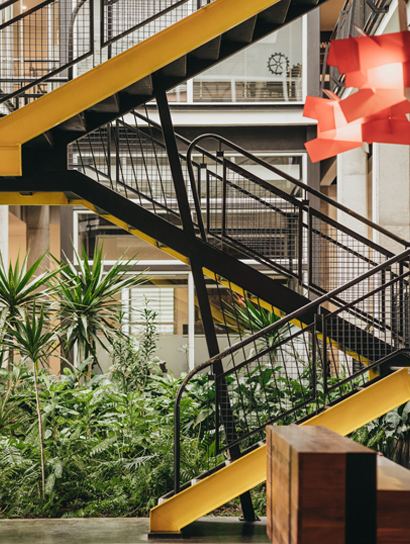 Collection is carried out once a month by Green Impact, which operates in the environmental and sustainable development sector. The company is mainly involved in domestic recyclable waste collection and has teamed up with Oficea to implement this environmentally friendly solution.
How does all the recycling work?
Here's a quick explanation:
All cells and batteries are deposited at EMTEL for their depollution and recovery in partnership with Mission Verte.
Coffee pods are handed over to Scott & Co. Ltd, the Nespresso distributor in Mauritius, in order to recover the coffee from the pods to make compost before sending the aluminium containers to MTREC Ltd, a company involved in the recycling and export of certain types of waste.
Light bulbs are taken care of by the energy company, Agreenergy for the time being but the waste management company, Green Ltd will soon take over for depollution.
Small IT items like USB cables, phones/tablets, USB drives, hard disks and other e-waste are partly sent to EMTEL and to VIREDO, a small enterprise run by Samuel de Rosnay which gives a second life to different recoverable materials.
Rethink, Reduce, Recycle
Well, you probably would not expect anything less from a LEED (Leadership in Energy and Environmental Design)-compliant organisation, which seeks to minimise the environmental impact of its developments. Oficea also hopes that the very presence of these containers in the workplace will increase the involvement of workers to Rethink, Reduce and Recycle in order to keep their building clean – and their business running smoothly.
Get in touch
Looking for more information about Oficea?
We're here to help! Get in touch with us by filling out this form: