10 good reasons to choose Oficea Coworking
Oficea has embarked on elevating the coworking experience in Mauritius through providing employees (tenants, entrepreneurs, self-employed) with plenty of options for both work and play at exciting prices.
Oficea has entered the coworking arena since July 2020 by taking over La Turbine co-working operation. There is an active community of all sorts of coworkers to date, from self-employed, start-ups and since recently well-known names of traditional business like Agileum and Decathlon. The latter used our spaces as a temporary solution for a couple of months until their permanent office was ready or by choosing a flexible strategy. Our offer within the enchanting historical natural setting of Vivéa Business Park consists of more than 100 fixed and flexible workspaces as well as three well-equipped meeting rooms with high-speed Internet access up to 100MBPS.
Here are 10 good reasons why Oficea co-working has the best spaces for your needs:
A tremendous working environment
Oficea's coworking facilities are set in a prime location within Vivéa Business Park, a place filled with history, space, and charm in the heart of Moka Smart City. Close to all everyday amenities and transport connections, they really make coming to work a cool, fun, and very inspiring experience! Cherry on the cake, it is located at the doorstep of 60 active prosperous businesses which give a direct access to a promising network and business opportunities.
Flexibility
We have a variety of packages based on your convenience and requirements. Our flexible workspaces are designed to cater to different tasks and activities, such as private offices and hot desks to inspire productivity and meeting rooms for brainstorming sessions.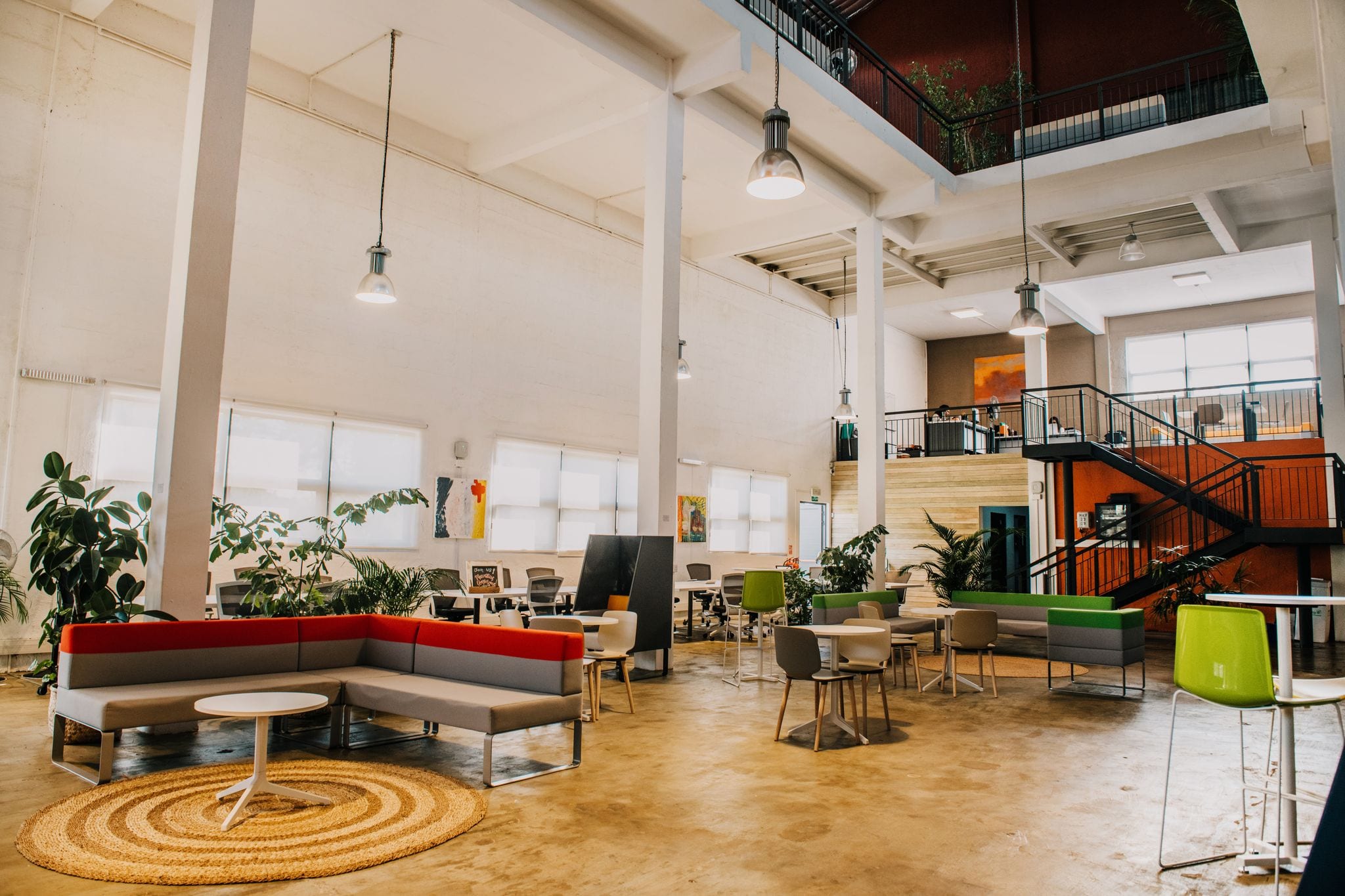 Escaping isolation
Need to take a break from your routine and social isolation that may come from working from home? Oficea Coworking will provide you with fresh, stimulating spaces for conversation, collaboration and interaction while enjoying a genuine community vibe.
Today, most of our co-workers have partnered or helped each other!
Cost savings
Coworking usually provides an efficient and cost-saving solution to businesses. Our wide range of packages will allow you the freedom to pay only for what you need, when you need it. With flex seat rates starting as low as Rs 2,900 per month, Oficea Coworking is a fantastic option.
High-quality equipment
Oficea Co-working comes complete with premier office furnishings and high-tech equipment to welcome you in the best conditions. We provide all the features and functionality required to foster productivity and a culture of collaboration.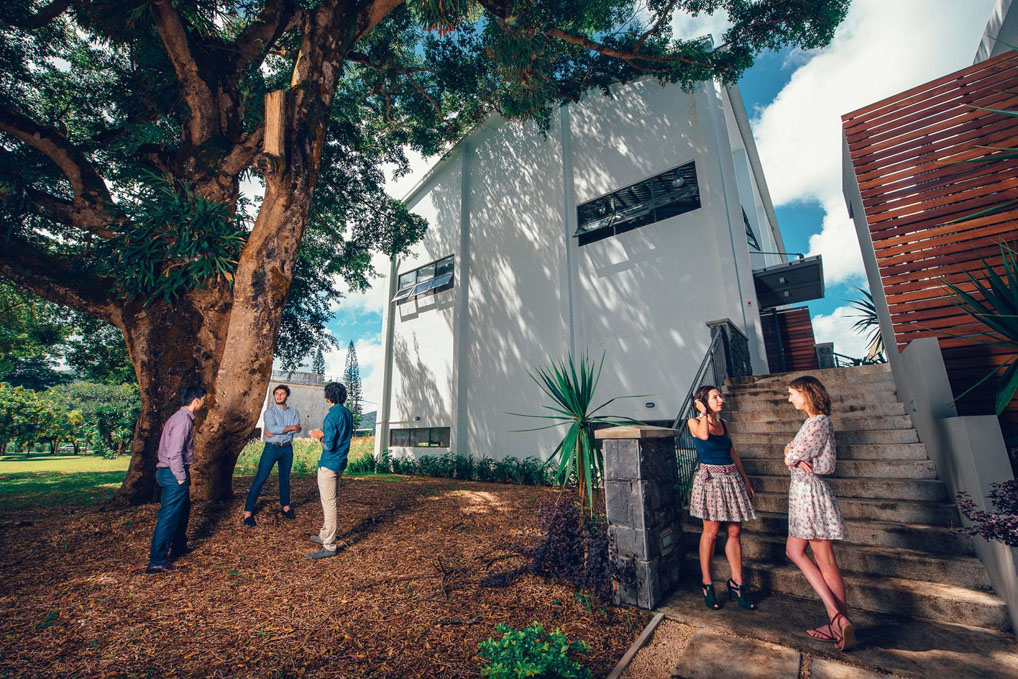 Community spirit
Oficea Coworking has created spaces that encourage synergies and networking, like a hub of community and creativity where professionals from all walks of life can come together. They also offer networking opportunities through regular events that present a great opportunity to get to know your fellow coworkers better.
Increased productivity
Our modern, comfortable work environments with state-of-the art technology are designed to bolster your well-being and ability to be productive in order to help you and your organisation thrive. They inspire and spark creative thinking while motivating you to unlock your true potential.
Work-life balance
Our coworking spaces will help you strike a healthy work-life balance by offering you the freedom to personalise the way you work. We take into account all the necessary aspects of making your experience a fulfilling one to make it easier for you to respond to the demands of your work and personal life.
A complete range of facilities and services
When you sign with us, you can rest assured that you will be getting more than just a space to work. You will enjoy an array of other on-site amenities such as high-speed Wi-Fi, coffee, tea and water, lounge areas, meeting rooms, event spaces, postal service, a patio, housekeeping, a fridge, parking facilities, 24/7 access and printing. There are also nearby facilities like restaurants, cafés, shops, and transport for an optimal coworking experience.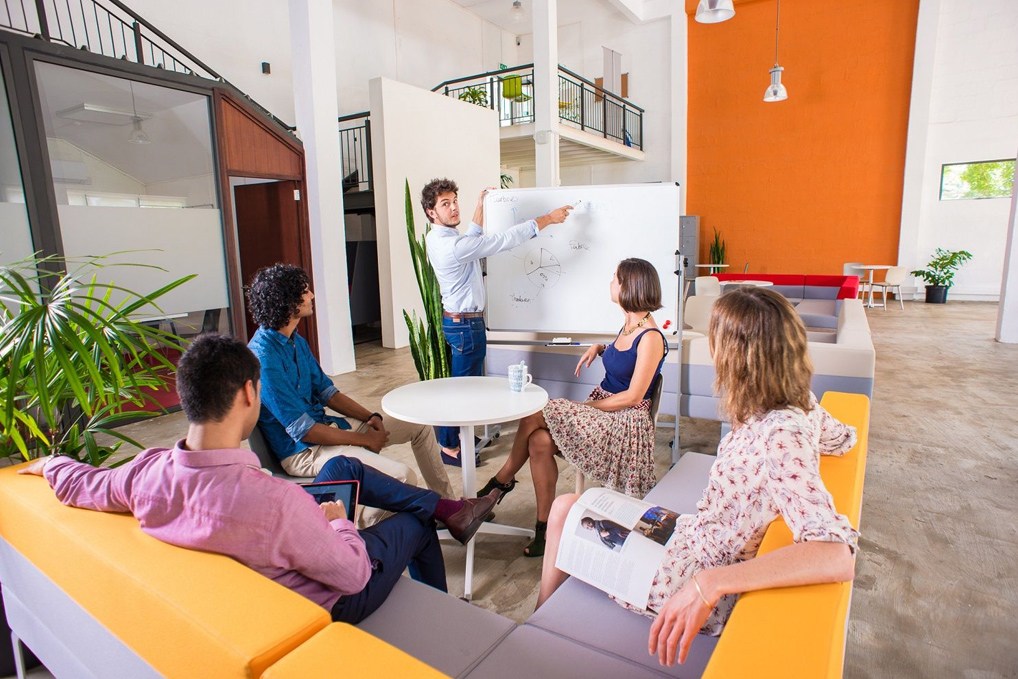 Enhanced workspitality experience
Going beyond what a traditional office space offers, Oficea is bringing hospitality to the workplace with an array of hotel-like services and amenities to continuously improve its community's experience. This innovative concept is aimed at improving the balance between the demands of work and the values required for self-fulfilment. Stay tuned for more details soon!
So if you are really looking for that one place that will meet all your coworking needs and expectations, then Oficea is the right pick for you!
Get in touch
Looking for more information about Oficea?
We're here to help! Get in touch with us by filling out this form: